No one can tell you what kind of day you should or should not have. If you want to wait until this is all finally over so that you can have the big day that you planned, then absolutely do what is right for you. If you feel that you want to get married now or in the near future but are unsure what a micro wedding could be like, then please know they are every bit as special and beautiful. We offer a smaller package for couples who are looking for less coverage due to current restrictions or simply because they want to have a smaller day. Whether you're having a micro wedding or an elopement we offer a package that will suit you. We can offer coverage for between 3 & 5 hours.
We have posted a video of a wedding we filmed last year when there were no restrictions. Leora and Paul came from New York with just a few of the most important people in their lives. In total there were 8 people including the Bride and Groom. It was an absolutely beautiful day full of all the love and happiness that you could ever hope for at a wedding.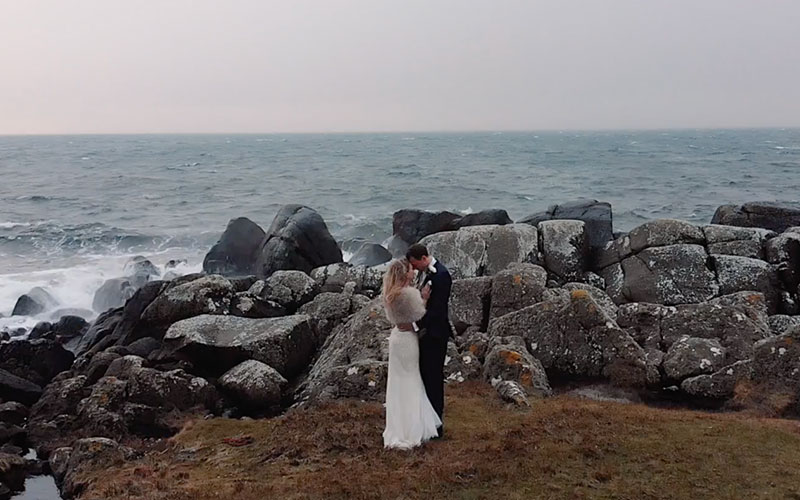 We can have your ceremony and any speeches edited within a few days and online via a private link for you to share with family and friends that you couldn't have there. We are always here to listen to your plans, offer any advice and be ready to create a film of your wedding day however you decide to have it. So please get in touch via the contact page and we can have a chat.